The great thing about working with a toddler is that some of the simplest ideas are the best ideas. I know I've set it before in my other
Keeping My Toddler Busy posts
, but you don't need to spend a lot of money on materials in order to teach your toddler. It kinda reminds me of what folks say around Christmas, "the boxes are just as fun!"
So here are a couple of activities I did with my toddler this week.
We are still working on colors. Everything lately is the color "pink" for her. So I wanted to try helping her out a little by doing a fun sorting game with pom-poms and construction paper.
I cut out square shapes of blue, yellow, and pink and gave her a plate full of those colored pom poms. She had to pick them up and place them on the correct color paper. I was kinda worried about this at first because she loves to "move things around", lets just say, so I thought these were just going to end up on the floor and I was going to spend the whole time picking them up, but she LOVED this!!! To work on those fine motor skills and strengthen fingers, you could always add child friendly tweezers. Let them use the tweezers to pick up the pom poms.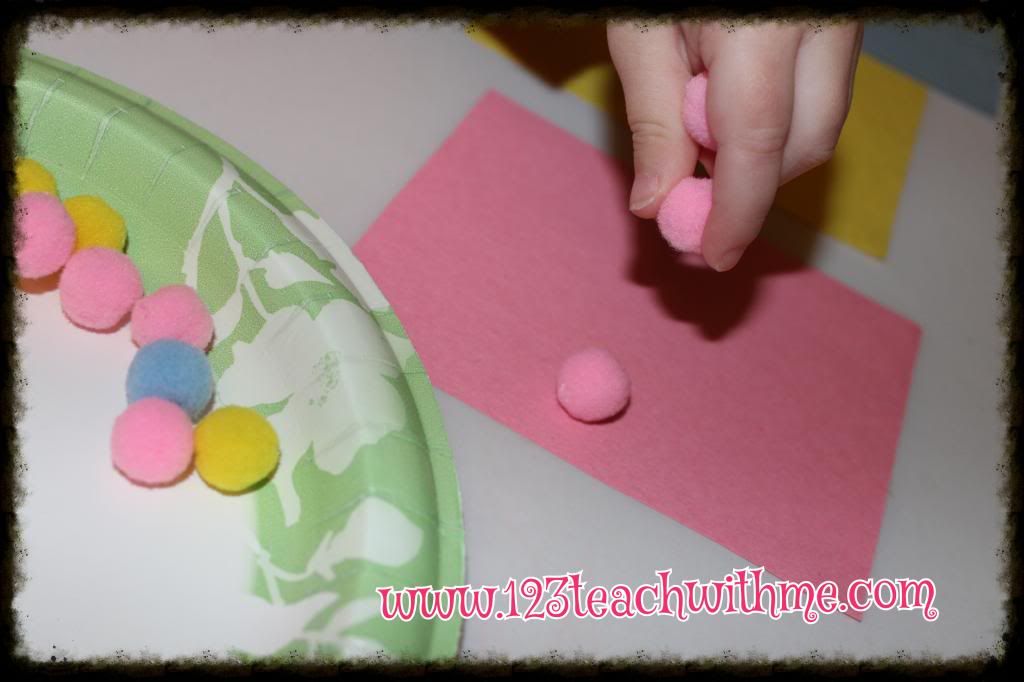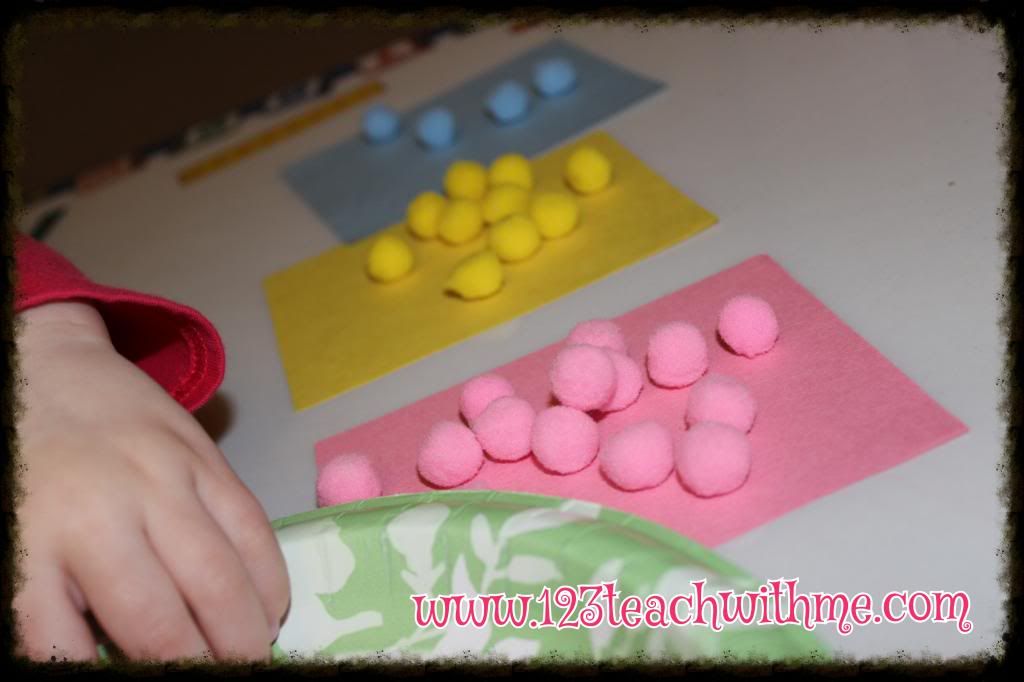 Another cute activity we did was working with our shape of the week, Rectangles.
I laid out rectangles of all shapes and sizes. Again, we worked on colors by putting the blues in a pile and oranges in a pile. Then we arranged our shapes to make a Rectangle Robot.
Thanks for stopping by today!!! I hope you enjoyed these activities!!!
Happy Teaching Everyone:)