How many of you are having a hard time doing anything "winter" themed in your classroom or at home with your little ones when it's 70 degrees outside?!?!
It's feeling more like April than January here in NC but I know things are going to take a quick turn back to normal temps within the next few days. It was nice to have the windows open and fresh air coming in the house for a change though.
Speaking of winter themed activities, I wanted to share a cute little activity I did with my toddler. Last week, our focus was the circle, numbers 1-5, the letter F, and sight words "the" and "and". You might be thinking, wow.... that's a lot for a toddler. Integrating your concepts is key!! There is no reason to have an activity for every little concept you want your little ones to learn...especially when your little one is almost 2 1/2.
So, I started with three circles and just let her play with them on the paper. We counted the circle "1..2..3" while pointing to each.
Then I placed them like a snowman. I laid out some buttons. We practiced counting the buttons, sorting by color, and putting them in the white circles.
We used finger paint for the snowman's hands and created his face.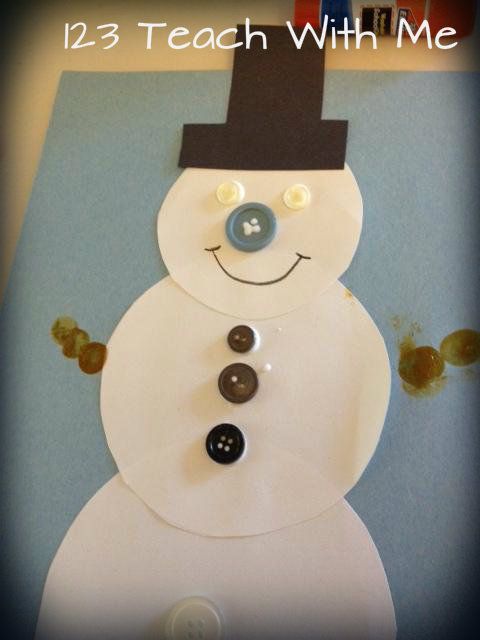 Then it was on to a fun game of letter/word match. Just create a simple chart like this and put in the letters and sight words your working on. Cut out circles and write those concepts inside. Then have your little one match them up.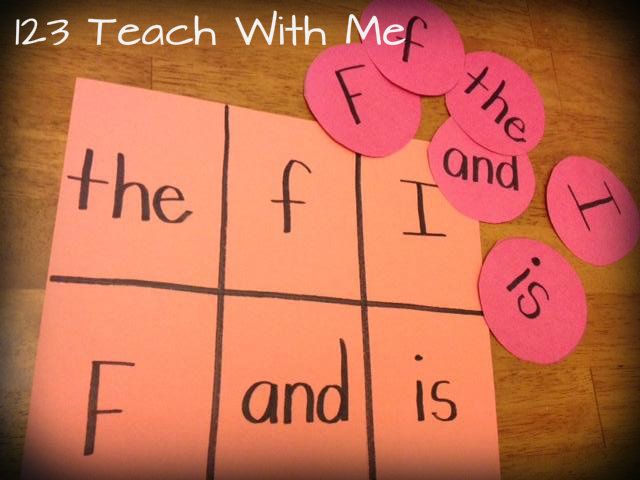 It's all about recognition at this point. My daughter is not the best "talker" right now but just knowing that she can match up is good enough for me. After much repetition, I'm hoping she will be able to say these with no problem. I plan on doing this every week when I introduce new concepts with her. Just has a starter to the lesson.
I'm going to continue to share her progress just to show you that these strategies I'm sharing do work and are beneficial!!
'Til next time....