When I first started teaching my son to read, I found that the best books were those with a lot of repetition and pictures that matched the text. Seeing words and using the same "rhythm" of reading, does a tremendous amount for a little one just starting to read. And being able to use that early strategy of "Check the Picture" is a big bonus. So now that my daughter has shown an interest in books and pretends to read them to me....so cute....I've started to create my own Early Reader sets.
The one I'm going to share with you today focuses on the sight words "I" and "see". So what better title than..
"I See...."
Here is a little snap shot of what's inside.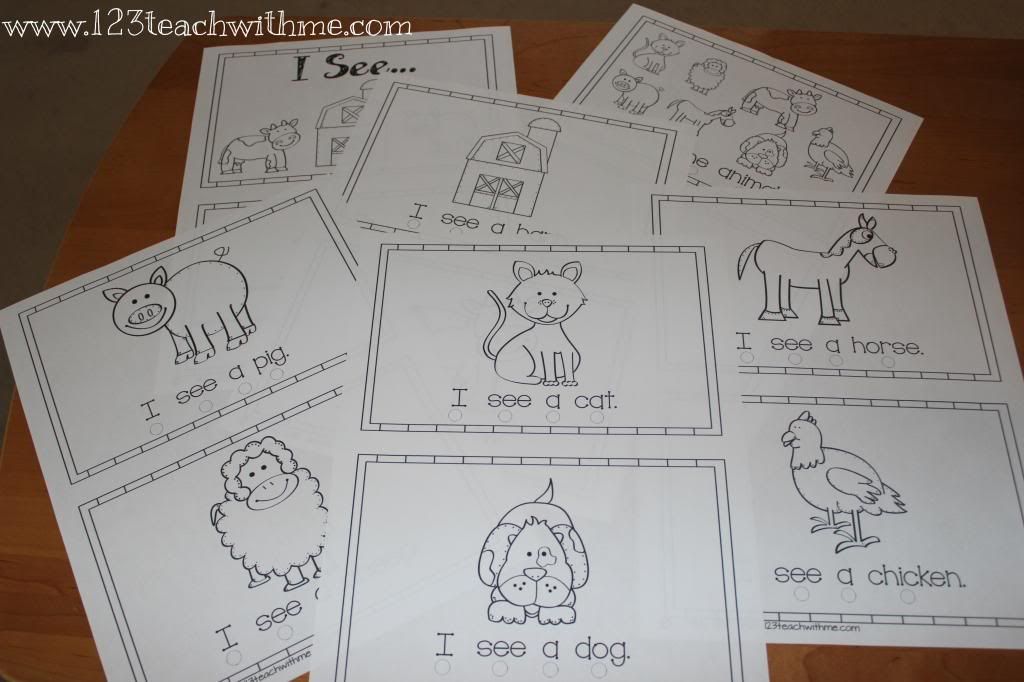 The pages are numbered so cut them out and staple together. I like to keep my pictures "uncolored" because my daughter likes to color so I thought it would give her a chance to do that. If you're interested in the color version, let me know and I can post that as well. This saves a lot of ink in my printer though:)
Here is the front and back of the book. The back shows all of the credits.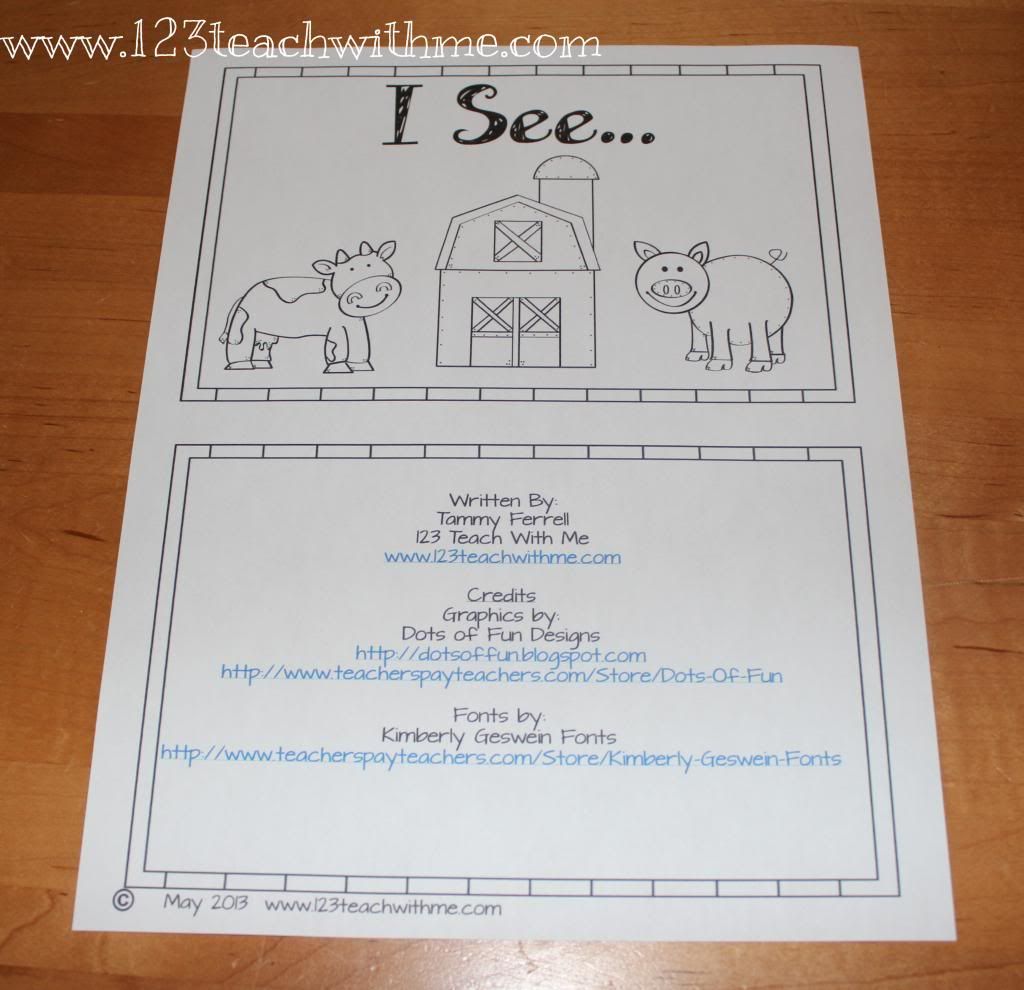 So after you staple, here is the book.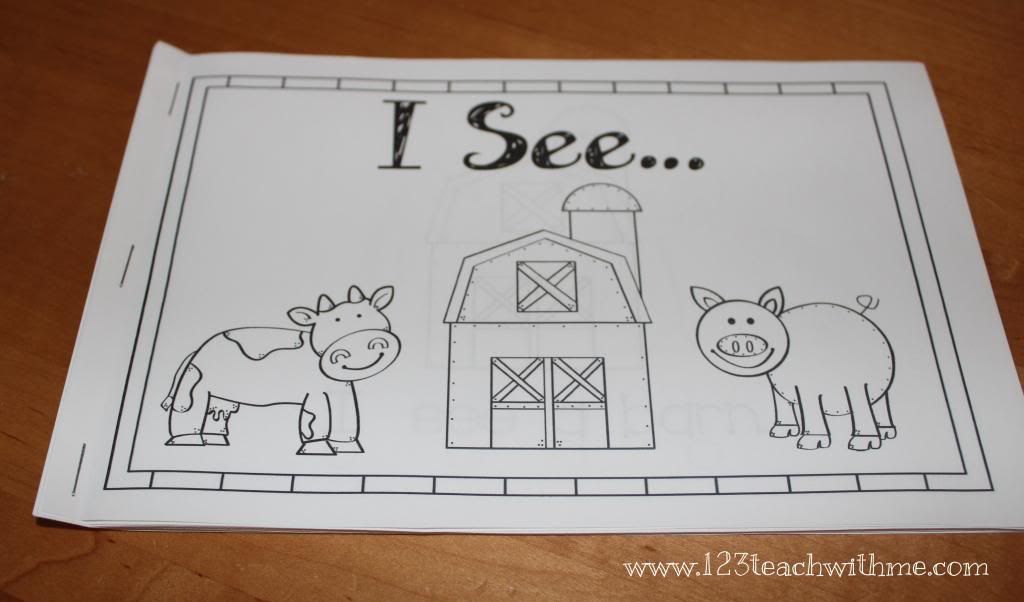 Under each word, there is a circle for your student to touch as they read the word. This really helps with one-to-one correspondence.....matching the word to what they say.
I have even added an activity sheet where your student continues to get practice with the sight words. There is a "Write the Word" section, "Stamp the Word" section, and a "Color the Word" section. My son wanted to demonstrate this for you:)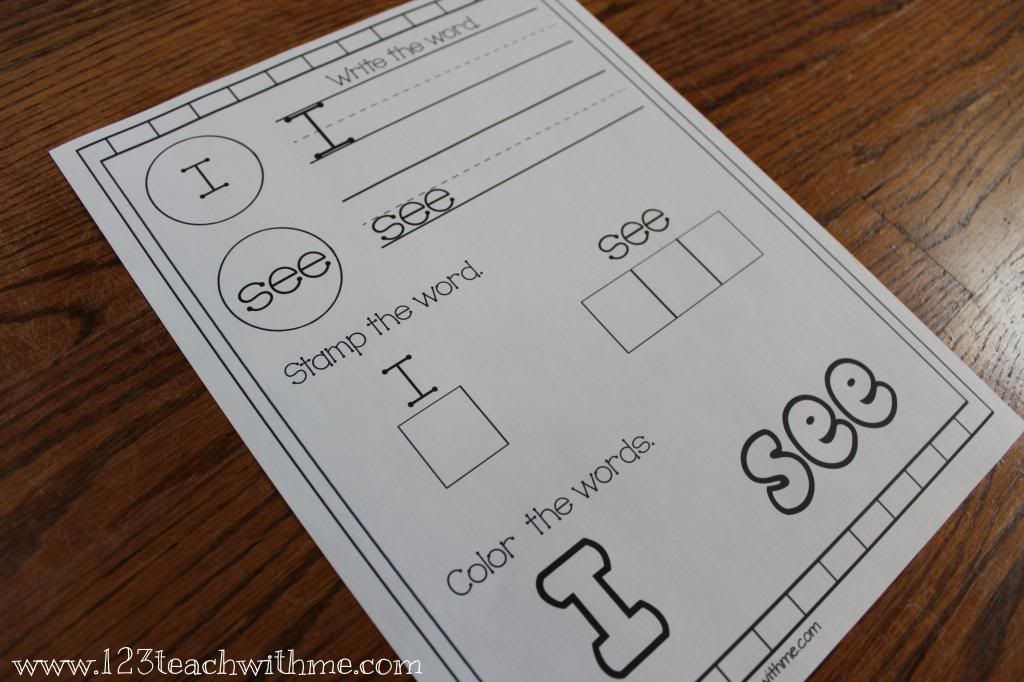 If you're interested in
this Early Reader
, head on over to
my TpT store
and download. It's free for the next 2 hours!!!! HURRY!!! I'm only promoting the Flash Freebie here at my blog.....I bet you're glad you stopped by today:) Be sure to follow me as well!!
**The Flash Freebie is now over:(**
As always. leave feedback:) I always love reading what you have to say about my products.
I'll be sharing more of my Early Readers with you soon!